Welcome to Parasol Beauty Atelier. We are a close team of experienced, California licensed Estheticians. All of our Artists strive to provide professional, results-oriented skincare and beauty treatments by integrating cutting-edge technology, products and talent with artistry and style. We are committed to delivering customized, beautiful results in a fun, professional and friendly environment where creativity and inspiration fills the air. At Parasol, we love what we do so we are naturally empowered to be the best, dedicating ourselves to growth, change and continued education. We believe in providing quality services, using only the best products and we are devoted to conducting business and living our lives every day with integrity, passion and positive intention.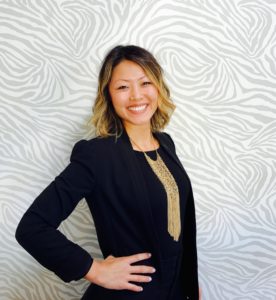 JULICE, Founder, Certified Permanent Makeup Artist, Licensed Esthetician
EXPERIENCE:
Julice has been providing Permanent Makeup services for her clients since 2004. She is a lifetime member and certified by the Society of Permanent Makeup Professionals, an internationally recognized organization committed to providing excellence in the Permanent Makeup industry. Julice stays on the cutting edge of Permanent Makeup artistry, trends and technology by participating in training programs and conferences throughout the US, Europe and Asia. Prior to committing her time exclusively to Permanent Makeup, Julice served the Palo Alto community as an Esthetician since 2002. She is the proud recipient of the "Esthetician of the Year" award for 7 consecutive years at her previous place of employment. She has received training in eyebrow designs from some of the most prominent industry leaders, including Damone Roberts of Beverly Hills and continues to take Master Classes in Permanent Makeup. All Estheticians at Parasol undergo a hands-on training program in Skincare and Waxing led by Julice and her senior staff. Learn more about Permanent Makeup.
Education:
On-going Masters Classes in Eyebrow techniques, Eyeliners, Lips and Areola Re-Pigmentation (Annually)
Fundamentals Training, Advanced Certifications and One-on-One Hands on Training in Permanent Makeup (2004-2008)
Esthetics Diploma, Le Melange of Hair and Esthetics, Napa, Ca. (2002)
B.A Mass Communications, University of California, Berkeley (2000)
MELISSA
Senior Esthetician, Brow and Brazilian Specialist
EXPERIENCE: As a young girl, Melissa always knew she wanted to go into the beauty industry so as soon as she could, she went to makeup school at The Makeup Designory in Burbank, Ca. After graduating with raving references from her instructors, she came back home to the Bay Area to pursue her Esthetician's License at Cinta Aveda Institute in San Francisco. Once licensed, she began working at Benefit Cosmetics, in both the Palo Alto and San Francisco locations, where she honed in on her skills and became a top producing Brow Artist. Melissa also spent over a year at the European Wax Center, becoming a fast and efficient Brazilian bikini waxer. Melissa is talented, fun, professional, playful and very passionate about waxing, especially brows. As a Senior Brow Artist, Melissa works closely with Julice to oversee Parasol's Brow Bar Department.
PARASOL'S ESTHETICIANS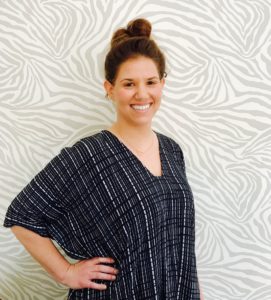 Hannah, Christine, Alex