Welcome to Parasol Beauty Atelier.   We are a small team of experienced, California Licensed Estheticians who strive to provide professional, results-oriented beauty treatments. At Parasol, we love what we do so we are naturally empowered to be the best, dedicating ourselves to growth, change and continued education. We are a boutique spa working in an intimate setting while focusing on providing quality services for our clients, using only the best products and integrating cutting edge technology.  We devote ourselves to conducting business and living our lives every day with integrity, passion and positive intention.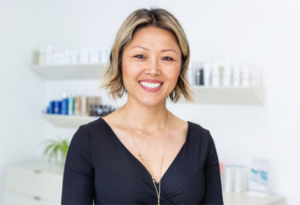 JULICE, Founder, Certified Permanent Makeup Artist/Trainer, Licensed Esthetician and Brow Design Expert
EXPERIENCE: Julice has been providing Permanent Makeup and brow waxing services in Palo Alto since 2002.  Throughout the years, she has trained many Estheticians on advanced skincare techniques and the art of brow designs.  She is a certified, lifetime member of the Society of Permanent Makeup Professionals, an internationally recognized organization committed to upholding excellence in the Permanent Makeup industry.  She is a Permanent Makeup Trainer, conducting training programs in the art of microblading, powdered brows, eyeliner and lip shading.  She travels annually to Asia and Europe to stay current on Permanent Makeup trends.  Julice holds a B.A in Mass Communications from the University of California, Berkeley.  Learn more about Permanent Makeup.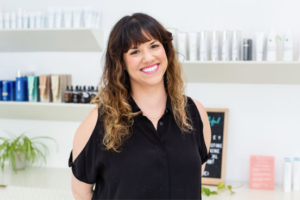 HANNAH
Licensed Esthetician, Skincare Specialist
EXPERIENCE:  As a native of Palo Alto, Hannah cannot be happier to serve her community.  Hannah has spent over 10 years in the health/beauty/wellness industry. As someone who has suffered from years of chronic skincare challenges, she has great empathy towards clients and enjoys coaching them towards achieving healthier skin.  After receiving her B.A in Fine Arts from the University of San Francisco, Hannah decided to pursue her real passion in skincare at the San Francisco Institute of Esthetics and Cosmetology.  During her spare time, Hannah enjoys babysitting her nephew, playing with her cats and spending time with her family.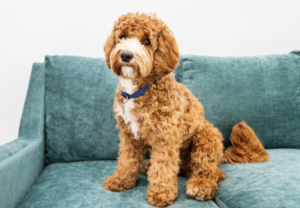 PHOENIX
Chief Customer Experience Officer
Phoenix is a 3 1/2 year old Mini Australian Labradoodle.  He joined our team when he was 8 weeks old and he loves greeting and playing with our clients.  During his days off, he enjoys being outdoors.  He especially loves hiking, playing fetch at the park, running on the beach and playing with his friends.
SaveSave